You would expect songs about motorcycles to talk about the wind in your hair, the roar between your legs, and the feeling of freedom and adventure on the open road… and they do… However, the one thing my top song about motorcycle does not do is mention motorcycles at all… but I do not think anyone would ever question my choice there… je je je… yep, this is a fun and surprising list… these are my top 20 songs about motorbikes… with a special dedication to my friend Lady Harley…


1. Steppenwolf - Born to be Wild


I like smoke and lightning / Heavy metal thunder / Racin' with the wind / And the feelin' that I'm under / Yeah Darlin' go make it happen / Take the world in a love embrace / Fire all of your guns at once / And explode into space






2. Meat Loaf - Bat Out of Hell


I'm gonna hit the highway like a battering ram / On a silver black phantom bike / When the metal is hot and the engine is hungry / And were all about to see the light / Nothing ever grows in this rotten old hole / And everything is stunted and lost / And nothing really rocks / And nothing really rolls / And nothings ever worth the cost





3. Bob Seger - Roll me Away


Took a look down a westbound road,/ Right away I made my choice / Headed out to my big two-wheeler, / I was tired of my own voice / Took a bead on the northern plains / And just rolled that power on




4. Bruce Springsteen - Born To Run
In the day we sweat it out in the streets of a runaway American dream / At night we ride through mansions of glory in suicide machines / Sprung from cages out on highway 9, / Chrome wheeled, fuel injected and stepping out over the line / Baby this town rips the bones from your back / It's a death trap, it's a suicide rap / We gotta get out while were young / `Cause tramps like us, baby we were born to run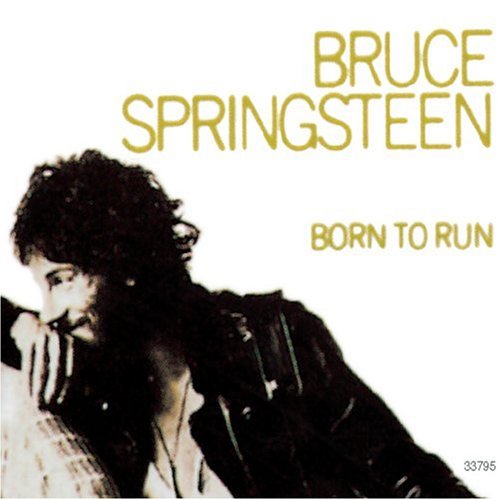 5. Prince & The Revolution - Raspberry Beret


So, look here / I put her on the back of my bike / And-a we went riding / Down by old man Johnson's farm / I said now, overcast days never turned me on / But something about the clouds and her mixed / She wasn't 2 bright / But I could tell when she kissed me / She knew how 2 get her kicks




6. Judas Priest - Desert Plains
Full moon is rising / The sky is black / I heed your call I'm coming back
The road is straight cast / Wind's in my eyes / The engine roars between my thighs




7. AC/DC - Harley Davidson


Anytime I wanna, everytime I can / I'll escape on my Harley-Davidson / Anytime I wanna, everytime I can / I'll escape on the highway




8. Steve Earle - The Other Kind


You see it used to be I was really free / I didn't need no gasoline to run / Before you could say Jack Kerouac you'd turn your back and I'd be gone / Yeah nowadays I got me two good wheels and I seek refuge in aluminum and steel / Aw, it takes me out there for just a little while / And the years fall away with every mile




9. Ugly Kidd Joe – Jesus Rode a Harley


Jesus rode a Harley Davidson / All the angels were gathered around / Leather boots and lace night gowns / And one started to kiss my feet



10. Neil Young - Unknown Legend


Somewhere on a desert highway / She rides a Harley-Davidson / Her long blonde hair flying in the wind / She's been running half her life / The chrome and steel she rides / Colliding with the very air she breathes / The air she breathes.




11. Arlo Guthrie - Motorcycle Song
This song is about the time that I was ridin' my motorcycle. / Going down a mountain road, at 150 miles an hour, playin' my guitar. / On one side of the mountain road there was a mountain, and on the other side there was nothin' / there was a cliff in the air.






12. Saxon - Motorcycle Man
I can beat your street machine / We're taking risks, that's what we mean / 'Cause I'm a motorcycle man / We get our kicks just when we can / When we can / Motorcycle man





13. Beach Boys - Little Honda


It's not a big motorcycle / Just a groovy little motorbike / It's more fun that a barrel of monkeys / That two wheel bike / We'll ride on out of the town / To any place I know you like

http://www.youtube.com/watch?v=3wCubT4Z9LA


14. Ray Stevens – Shriner's Convention


Coy, why ain't you at the parade? What? Well, how'd you get that big Harley up there in your room? What? I can't hear ya' Coy! Quit revving it up, son…


15. Motley Crue - Girls, Girls, Girls


Friday night and I need a fight / My motorcycle and a switchblade knife / Handful of grease in my hair feels right / But what I need to make me tight are


16. Rainbow - Death Alley Driver
Rough and ready rider in a supersonic sound machine / Rock and roll survivor / Chrome pipes between your knees / Running all the red lites / Your gonna make a dead stop / But you just can't see the signs / Oh – you'll never win the race / But you cant give up the chase


17. Bridgitte Badot – Harley Davidson


Je n'ai besoin de personn' / En Harley Davidson / Je n'reconnais plus person / En Harley Davidson / J'appuie sur le starter / Et voici que je quitte la terre / J'irai p't'être au Paradis / Mais dans un train d'enfer.


18. Richard Thompson – 52 Vincent Black Lightning


Says James, in my opinion, there's nothing in this world beats a 52 Vincent and a red headed girl / Now Nortons and Indians and Greeveses won't do / They don't have a soul like a Vincent 52




19. Lou Reed – New Sensations


I took my GPZ out for a ride / The engine felt good between my thighs / The air felt cool, its was 40 degrees outside / I rode to Pennsylvania near the Delaware gap / Sometimes I got lost and had to check the map / I stopped at a roadside diner for a burger and a coke




20. Merle Haggard – Motorcycle Cowboy


Yeah I love my biker baby / She loves her guitar picking pal / Yeah I love my Harley mama / She loves her guitar pickin pal / I'm her motorcycle cowboy / She's my long tall gal.