A Supergroup is "a band whose performers are already famous from having performed individually or in other bands". Sometimes Supergroups happen for just one event or album, sometimes they are highly successful, and sometimes they are a big flop. Still, they gather a lot of attention due to the previous success of their members. These are my top 20 Songs from Supergroups.
BTW, the blog has a new look and feel. Click on the pics to see the vids. Thanks
for your words of encouragement and support.


1. Emerson Lake & Palmer
-
From the Beginning

(Keith Emerson from The Nice, Greg Lake from King Crimson and Carl Palmer from Atomic Rooster)



2. Asia

-
Don't Cry
(John Wetton from King Crimson, Carl Palmer from ELP, Steve Howe from Yes, Geoff Downes from The Buggles)

3. The Traveling Wilburys - Handle Me With Care
(Keith Emerson from The Nice, Greg Lake from King Crimson and Carl Palmer from Atomic Rooster)


4. The Highwaymen - The Highwayman
(Johnny Cash, Waylon Jennings, Willie Nelson & Kris Kristofferson)








5. Crosby, Stills & Nash - The Southern Cross
(David Crosby from The Byrds, Stephen Stills from Buffalo Springfield and Graham Nash from The Hollis)

6. The Jeff Beck Group - People Get Ready
(Jeff Beck, Rod Stewart, and Ronnie Wood from The Rolling Stones)






7. Audioslave - Like a Stone
(Chris Cornell from Soundgarden plus Tom Morello, Tim Commeford and Brad Wilk from Rage Against the Machine)



8. Bad English - When I See You Smile
(John Waite, Neal Schon & Jonathan Cain from Journey)






9. Damn Yankees - High Enough
(Tommy Shaw from Styx, Ted Nugent, Jack Blades from Night Ranger, Michael Cartellone from Lynard Skynard)






10. Mike + the Mechanics - In The Living Years
(Paul Carrackvfrom Squeeze, Mike Rutherford from Genesis, Paul Young from Sad Café)







11. GTR - When the Heart Rules the Mind
(Steve Hackett from Genesis and Steve Howe from Yes and Asia)






12. Bad Company - Good Lovin' Gone Bad
(Paul Rodgers from Free, Mick Ralphs from Mott the Hoople, Buz Burell from King Crimson)





13. Velvet Revolver - I Fall to Pieces
(Scott Weiland from Stone Temple Pilots, Slash, Duff McKagan, Matt Sorum from Guns N' Roses, Dave Kusher from Wasted Youth)


14. G3 - Rockin' in the Free World
(Joe Satrini, Steve Vai and Yngwie Malmsteen)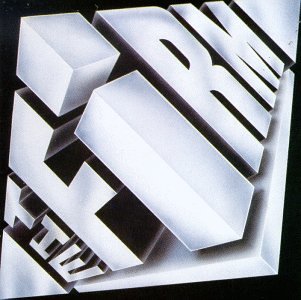 15. The Firm - Radioactive
(Paul Rodgers from Bad Company and Jimmy Page from Led Zeppelin)

16. Blind Faith - Can't Find My Way Home
(Eric Clapton, Ginger Baker from Cream and Steve Windwood)


17. Heaven & Hell - Bible Black
(Ronnie James Dio & Vinnie Appice from Dio, Tommy Iommi, Gezzler Butler from Black Sabbath)

18. Alcatrazz - God Blessed Video
(Graham Bonett from Rainbow and Yngwie Malmsteen)



19. The Dirty Mac - Yer Blues
(John Lennon, Eric Clapton, Keith Richards. Mitch Mitchell)
20. Them Crooked Vultures - Elephants
(Dave Grohl from Nirvana and Foo Fighters, John Paul Jones from Led Zeppelin)